Crack the Interview process with our comprehensive GDPI/Essay/WAT course
COURSE DETAILS
The WAT-GD-PI stage is the final stage of admission process of MBA colleges. This is the perfect opportunity for shortlisted candidates to present their communication skill and overall personality. The objective of selection panel is to test the candidates on various parameters such as clarity of thought, group dynamics, body language, general awareness etc. Our course is designed to polish. We will provide you complete hand-holding on topics like Group Discussion, Personal Interview, Essay Writing and Miscellaneous (Group Tasks, Extempore, Psychometric Testing etc) through Live Lectures, recorded videos, eBooks and college specific WhatsApp Groups to facilitate discussions.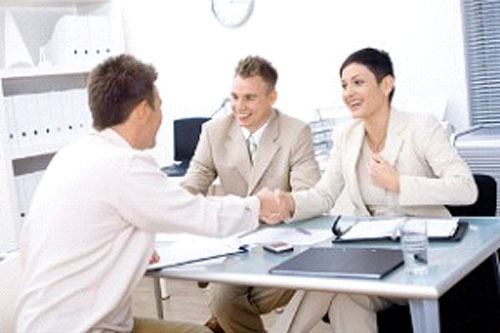 WHAT YOU WILL LEARN
Interview/GD Concepts, strategies & tips
Essay Writing strategy and helpful tips
Misc. topics including Group Tasks, Psychometric tests etc.Frequently Asked Questions in Interview Process
How to Get Through an Interview & GD:
Good interviewers always have some hidden requirement behind their Interview questions and observing behaviour and interaction with the group while on GD. Once the Interviewees know those hidden requirements, they can easily surpass to the next level. The questions are more or less designed around the specific position; however, interviewees should expect some common questions irrespective of the job description which plays a very vital role to get them into desired organization.
The interviewee should aware of Interview Mannerism, which make comfortable wavelength between interviewee & interviewer, it always favours to Interviewee.  Hence our Module includes the Graduates Behaviours & Mannerisms at interview.
Topics to be Covered:
Do's & Don'ts in Résumé – How to avoid Most Common Interview Fears? – How to overcome Common Interview Mistakes? – What are all Behavioural Requirements on Interview? –  How to tackle the First 20Seconds? – ‍How to handle trick questions and difficult topics? –  How to Turn the Tables? – How to avoid Interview Red Flags for Employers? – Difficult Hr Questions & How to answer them? – How to Handle Nerves? – Body Language & its importance – What is the right participation in Group Discussion? – Different Types of GD Topics and tricks to tackle them. – What are all important Techniques for GD? – How to be an active participant even don't know anything about the topic? – Common GD topics with explanatory Ideas for discussion.